I'd never heard of Graham Masterton, but he looks so avuncular.  After reading the book, I took another look.  No, it's in the eyebrows, I'm sure, those dark, heavy, menacing eyebrows.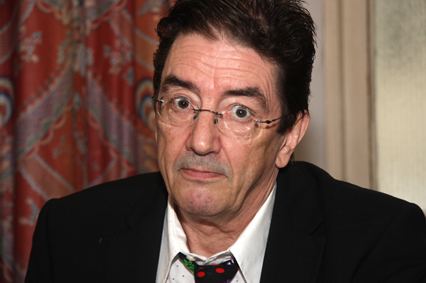 This book was published a couple of years ago, so I don't know if it's still available, but it popped up rather mysteriously on my e-reader, and so what's a reader to do.  I began to read.  A young Pakistani girl is summoning up the courage to "burn off her face" with sulfuric acid.  Oh, my stars and garters, she does.  Goriest thing I've ever read.  Enough to make a toad go pale and hop off seeking the comfort of religion, alcohol or drugs.  Folks, it is bad and gets worse.
The police, DC Jerry Pardoe and DS Jamila Patel, begin investigating this as a possible crime of honor, a so-called honor killing for bringing shame on the family.  Now that sounded really interesting so I read on.  Turns out it's not honor at all.  It's coats……..and jackets and sweaters.  Promise.  Coats and jackets and sweaters.  Eventually dresses join the fray.  Hats and shoes, you'll be relieved to know, do not, but I'm not sure about underwear.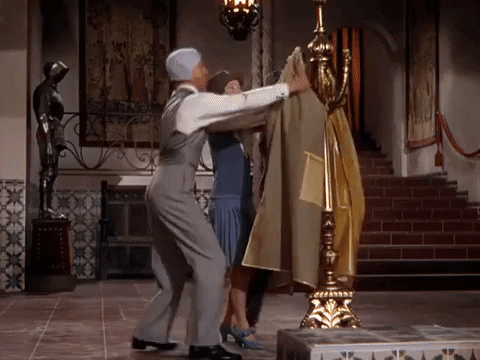 Yes, my fellow readers, it starts with second-hand clothing and soon spreads to the suburban closets of Tooting, a district of London.  Garments are possessed and seeking bodies.  Bands of hooded overcoats roam the streets attacking innocent passers-by, ripping off heads and limbs, strewing guts, organs and spinal columns willy-nilly.  Watch your step on those slippery sidewalks.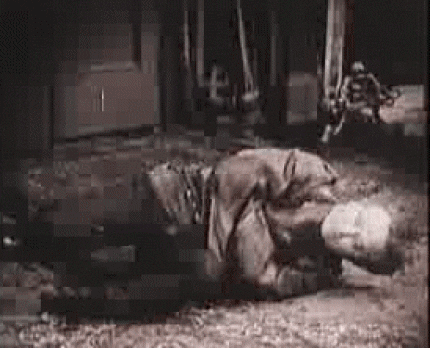 Surely there's an award for the goriest book with the silliest concept.  The highly coveted Bucket of Blood?  Who wants a Hugo when you can have the Flay, Splay and Spray?  Well, here's your hands-down winner.  I mean, this book drips.  And it's coats, clothing!  What next?  Cannabilism?  Hmm, maybe.  Wouldn't want to leave that out.
The Tooting police have no clue how to handle this, but, eventually, they arrive at a weapon, and it's inspired.  I won't say what it is, but it has a motor, and you may have one in your garage to cut up fallen trees and take down limbs.  It's very noisy, too.  So an entire hard-faced squadron marches forth carrying these……noisy things.  And then there's Tooting.  Now I don't know how this is pronounced in the UK, but, here, in print, it reads as, well . . . Tooting.  And adolescent humor abounds, though, perhaps, unintentionally.  Officers going after the coats are told to make this the "Tooting Chainsaw Massacre".  (Oops, there you go, spoiler alert.)  And there's this suggested headline:  TOOTING POLICE LOSE THEIR MARBLES.  I tell you what.  Some of us never grow up, and I shamelessly admit I was hoping for something like "Tooting PD, ma'am, here about that smell you reported."  Sadly, that was a missed opportunity.
Now Mr. Masterton is a prolific author of horror and crime novels (excessively prolific), and, really, even here, he tells his story pretty well, but this is whacked.  The man dreamed up killer coats and sweaters smearing intestines, kidneys, lungs and uteruses (uteri?) up walls and across streets.  Then there's Tooting.  Seriously?  It's a technicolor extravaganza going for broke.  Man, what a magnificent set of cojones he must have, and, unlike the characters in his book, he gets to keep them.  Here's to ya, Mr. Masterton.
If this is your thing (and really, why shouldn't it be?), you can scare up a copy at your local indie bookstore.
Full Disclosure:  A review copy of this book was provided to me by Head of Zeus via NetGalley in exchange for an honest review.  I would like to thank the publisher, the author and NetGalley for providing me this opportunity.  All opinions expressed herein are my own.