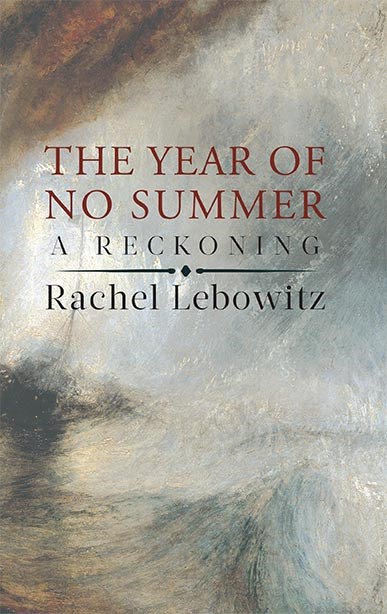 I did not finish this, though I feel that, at some point, I might go back.  Certainly I think I'll be tempted to do so.  Odd and intriguing.  My first thought was stream of consciousness, but…well…maybe.  Freeform history?  Some sort of literary tone poem?  Or something like that.  Say what?  The language is beautiful and poetic, sometimes coalescing into more straightforward prose; and I wanted to read this simply for the words, lovely words; but then that coalescing comes along, taunting me with the possibility of narrative.  I'll let the author speak for herself, and she ends by saying, "I'm standing here thinking it all fits together, but how or why, I know not.  My hands are too small for God."  Yes, right there, and Rachel Lebowitz, I admire what you've done, and I think it fits together, too.  I want it to.  Maybe I'm just not ready for it.
But you might be and, if so, click here to order from your local indie bookstore or from Amazon
Full Disclosure:  A review copy of this book was provided to me by Biblioasis via Edelweiss in exchange for an honest review.  I would like to thank the publisher, the author and Edelweiss for providing me this opportunity.  All opinions expressed herein are my own.